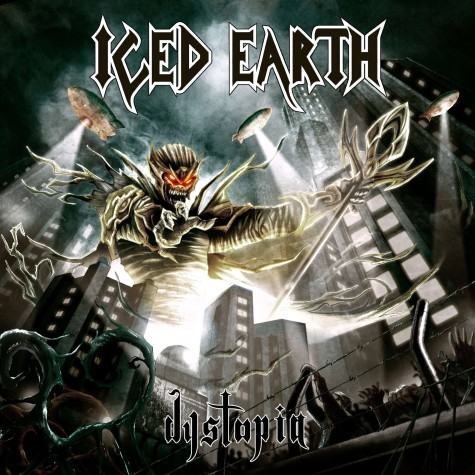 Full-length 2011
Em primeira mão um dos mais aguardado lançamento de 2011, e pra adiantar valeu a pena a espera! Pois aqui a banda encontrou um vocalista daqueles fora de série, e que se encaixa perfeito com a proposta da banda, trazendo este, que pode ser na minha opinião o melhor lançamento de 2011, Ouvindo este disco você sente o Poder que o Metal proporciona. Mais um disco que honra o rotulo "Puro Metal". Grandioso! Enfim Vida Longa ao Metal.
Iced Earth
Country of origin:

Location:

Tampa, Florida

Status:

Active

Year of creation:

1985
Genre:

Power/Thrash Metal

Lyrical themes:

Anti-religion, Horror, Fantasy, History, War

Current label:
The original name of the band formed in 1985 was
Purgatory
but was later changed to Iced Earth before they released their last demo.
Gene Adam was originally going to perform on "Night of the Stormrider". Jon Schaffer was concerned that Adam wouldn't be able to handle the vocal melodies for the new material and asked him to take singing lessons. Adam refused and as a result he was replaced by ...
Down.:
Multiupload