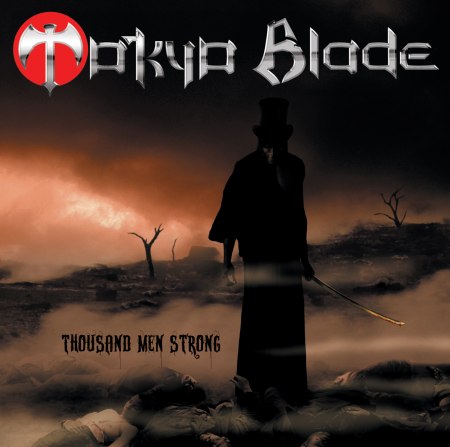 Full-Length 2011
Os veteranos da N.W.O.B.H.N, depois da reunião de 2009, que resultou num disco ao vivo e respectivamente DVD em 2010, resolveram gravar um álbum de inéditas em 2011, o time continua o mesmo, com exceção do vocalista Nicolaj Ruhnow que também é vocalista do Domain que entrou no grupo em 2010, excelente vocalista e um excelente album. Confiram.
Country of origin:

Location:

Salisbury, England

Status:

Active

Year of creation:

1982
Genre:

NWOBHM, Heavy Metal

Lyrical themes:

Rock, Love, War, TGIF

Current label:
The band was formerly known as
Killer
but changed their name to
Genghis Khan
and then to Tokyo Blade.
After
Andy Boulton
left the 2008-2009 line-up,
Bryan Holland
briefly continued the 'American version' of Tokyo Blade until Boulton reformed the band.
Down.:
MirrorCreator